Perkins Partnership Ministries is a tax deductible organization.  This is an excellent opportunity to sow seeds of faith through your financial contribution. Please pray for God's leadership in what YOU can do to partner with us …
Partner with us in praying, planning, and participating.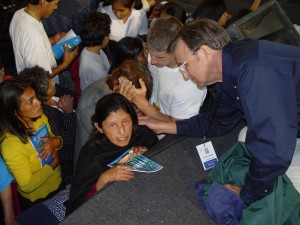 Jesus said, "I am the bread of life.  He who comes to me will never go hungry, and he who believes in me will never be thirsty.  But as I told you, you have seen me and still you do not believe.  All that the Father gives me will come to me and whoever comes to me I will never drive away.  For I have come down from heaven not to do my will but to do the will of him who sent me.  And this is the will of him who sent me, that I shall lose none of all that he has given me, but raise them up at the last day.  For my Father's will is that everyone who looks to the Son and believes in him shall have eternal life, and I will raise him up at the last day."
Check out the Tall Pines page and the Links to see what God is doing. He is using some wonderful people and situations to reach East Texas for His Kingdom.  "Oh taste and see that the Lord is good."  The Lord is in the process of opening doors and hearts. What's most exciting is that He is using all of us, pulling together, to reach the lost. That is the Partnership in Perkins Partnership Ministry.  Come serve with us in this evangelism opportunity.
You can now download the latest newsletter (pdf file) from the "Newsletter" page and share it with friends and family.  Also, Take a look at the Classic Praise page and the Local Mission page. Let PPM encourage you to become a part of what God is doing!
 We Now have our BEAUTIFUL PPM window decals.  If you would like to have one, FREE of charge, we would be happy to send one to you, OR, come by our office and I'll be glad to place it on your vehicle for you.